Hello this is KMPlayer Support Team. We realized there is an issue with our
latest version 4.0. It seems that when playing certain format the screen
turns green.
We have fixed this bug and will be releasing an update next week. In the
meantime you can fix your screen by doing the following:
<FIX METHODS>
Change Hardware Decoder to use: DXVA2(copy-back)
[Preferences-> Internal Video Decoder-> Video Codec Setting]
< Additional fix methods >
Please look at the following image.
It will guide you to fix the green screen problem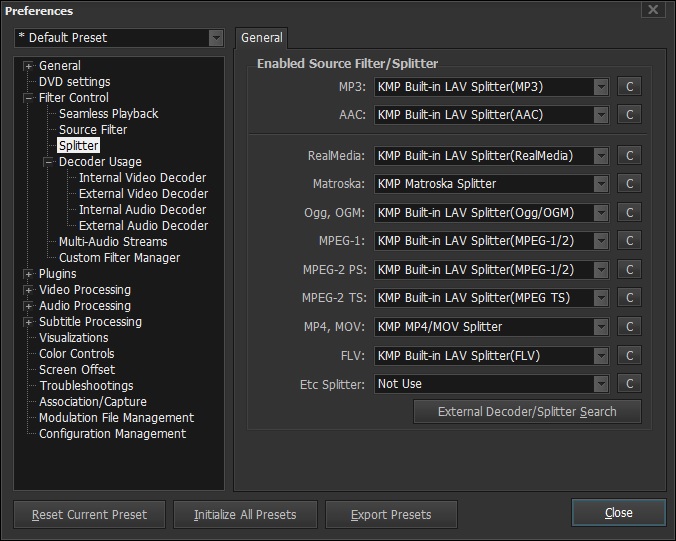 KMPlayer 4.0.0.0 Green Screen Fix
4.0 Version Codec/Splitter Filter Additions.
Simplest Solution : Preferences -> Filter Control -> Decoder Usage->
Internal Video Decoder-> Check "Use KMP Video Codec" -> Restart KMPlayer
[Additional Guide Images]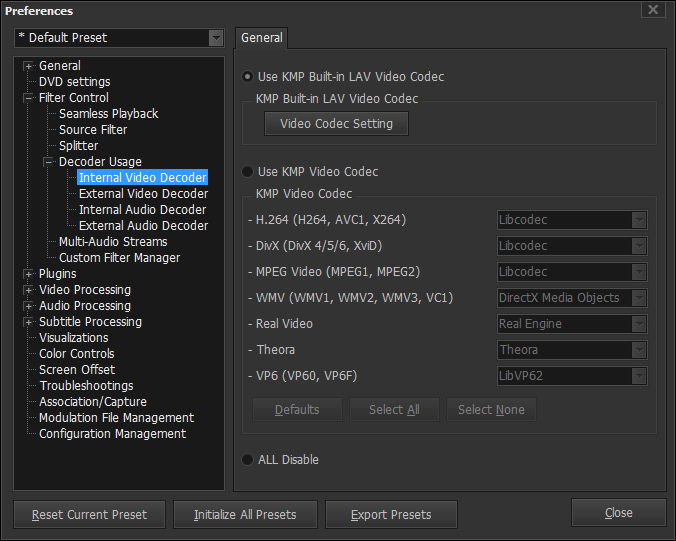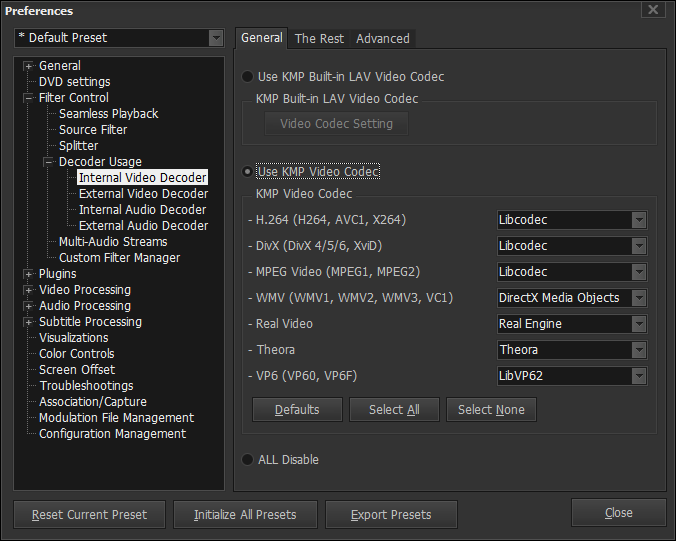 [If the above method does not work please try the following methods:]
1. KMPlayer Reg Key delete method:
Process: WinKey+R → "regedit" enter → "HKEY_CURRENT_USER" click→
"Software" click→ Delete KMPlayer folder.
2. Video Renderer Method
Right Click on your mouse on KMPlayer -> Go to Video Advanced-> Go to Video
Renderer -> (Due to differences in OS) please check the various formats and
use the one that works.
3. Delete any external codecs
If you have installed any external codes, such package codecs (Files that
contain all codecs) please delete them.
Dear KMPlayer users.
We have detected an error with our program which results in a green screen when playing certain video files.
We would really appreciate your support in helping us fix this issue.
If you have experienced a green screen when playing a certain file, please upload that file to the FTP Server below for testing
With your help we will try our best to fix this issue as soon as possible.
[FTP Server]
host : 218.54.230.67
port : 8880
user id : kmpuser
user password : kmpuser
Thank you for using KMPlayer. We apologies for any problems you are facing.
*Please understand that there are many different computer, component, software, etch combinations out there. We try our best to make KMPlayer work across everyone's computer. However, once in a while there is a specific file out there that will not work for a specific computer.
If you are one of these "special" people please help us solve your problem by uploading your video file to us, so we can test the file and see how we can fix it KMPlayer.
[Click] Please click this link to upload your video file.